Saturday, 15 April, 2023 - 20:00
Pulled by Magnets x Witch 'n' Monk
Seb Rochford
Ruth Goller
Kjetil Møster
Witch 'n' Monk
Mario Campos Castellano

Doors 20.00 Uhr | Concerts 21 Uhr | Presale € 10,- | Box Office € 15,-
Presale @eventbrite: https://www.eventbrite.de/e/fluid-form-club-2-pulled-by-magnets-x-witch-n-monk-tickets-568139278877
Der FLUID FORM CLUB präsentiert in einem Raum, der eine wachsende Community an neugierigen Köpfen zusammenbringt, leidenschaftlich-unvorhersehbare Musik, die sich jeder Klassifizierung bewusst entzieht.
The FLUID FORM CLUB presents passionately unpredictable music that escapes classification, in a space that brings together a growing community of curious minds.
Fluid Form Club #2:
Pulled by Magnets x Witch 'n' Monk
Pulled by Magnets - Sludge Rock, getarnt als sakraler Minimalismus mit Seb Rochford, Ruth Goller und Kjetil Møster | sludge rock disguised as holy minimalism w/ Seb Rochford Ruth, Goller and Kjetil Møster

Witch 'n' Monk - Radikal manipulierter Flöten-Sound, anarchischer Soprangesang, analoge Elektronik | Radically manipulated flutes, anarchic soprano vocals, analogue electronics
Gomito - abstrakte Echtzeit-Videoanimation | real-time otherworldly video animation
Website: fluidformclub.net
Instagram: instagram.com/fluidformclub
Facebook: facebook.com/fluidformclub
+++ scroll down for english +++
Seb Rochford ist vor allem als Leader der Post-Jazz-Formation Polar Bear und Mitbegründer der Punk-Jazz-Band Acoustic Ladyland bekannt. Außerdem war er Gründungsmitglied von Sons of Kemet und Session-Schlagzeuger für etliche Pop-Größen, von Pete Doherty über Adele bis hin zu Brian Eno. Sein neuestes Projekt, Pulled By Magnets, klingt jedoch ganz und gar nicht nach all dem, was man von ihm kennt. Es ist vielmehr Sludge-Rock, der getarnt als Ambient-Musik daherkommt - Grindcore, aufgenommen in einer riesigen Kirche und bis zu einem Grad überlagert mit subtilen spirituellen Versatzsstücken, dass es beinahe nach sakralem Minimalismus klingt. Mit von der Partie bei Pulled by Magnets sind Ruth Goller am Bass, Ende der Nullerhahren gemeinsam mit Rochford ebenfalls bei Acoustic Ladyland aktiv und Kjetil Møster am Saxofon, der sich leichtfüßig zwischen Free-Jazz, Doom-Metal Elektro-Rock und Hardcore-Punk bewegt.
https://www.sebastianrochford.com
https://moester.no
https://www.ruthgoller.com
Als kühn-originelles Duo Witch 'n' Monk kombinieren Mauricio Velasierra sein radikal-elektizistisches Spiel auf Flöten lateinamerikanischer Provinienz und Heidi Heidelberg ihre Jazz-Punk-Gitarre/Bass und ihren anarchischem Soprangesang. Ihre Musik geht nahtlos von strukturierten Arrangements zu wilden Improvisationen über. Live nutzt das Duo dafür eine Vielzahl von Pedalen, Controlern und ein Labyrinth an Signalwegen. Die Essenz der Zusammenarbeit von Mauricio Velasierra und Heidi Heidelberg ist im Bandnamen Witch 'n' Monk eingeschrieben: Dunkel/hell, weiblich/männlich, punkig/romantisch. Das Erschaffen von Kontrasten ist Grundlage und Ausgangspunk für die Arbeit der Beiden. Von dort aus bewegen sie sich an den Rändern verschiedener Genres. Gefeiert in der Jazz-, zeitgenössischen Klassik- und DIY-Szene, spielten sie in renommierten Konzertsälen und auf Festivals wie der Royal Festival Hall, den Jazzfestivals in Berlin, London und Umea sowie im Pariser La Cigale. Ihr letztes Album wurde 2020 auf John Zorns legendärem Label Tzadik Records veröffentlicht und von der Kritik hoch gelobt. Es wurde von The Guardian zum Contemporary Album of the Month gekürt und erhielt den renommierten Preis der deutschen Schallplattenkritik.
Gomito ist das Pseudonym von Mario Campos Castellano. Gomito arbeitet seit 2011 als Maler, Musiker und bildender Künstler in Berlin. Seine Visuals kombinieren dadaistischem Surrealismus, unheimliche emotionale Tiefe und trockenem Humor. Gomito ist Teil der Künstler*innengemeinschaft Sameheads.
+++ english +++
Seb Rochford is best known as leader of the post-jazz formation Polar Bear and co-founder of punk jazzers Acoustic Ladyland, as well as a founding member of Sons of Kemet and session drummer for everyone from Pete Doherty to Adele, to Brian Eno. His latest project, Pulled By Magnets, however, sounds nothing like any of the above. It's sludge rock disguised as ambient music; A grindcore album recorded in a cavernous church and layered with subtle spiritual tropes, to the point that it sounds like a piece of sacred minimalism. Pulled by Magnets features Ruth Goller on bass, who was active with Rochford in Acoustic Ladyland in the noughties, and Kjetil Møster on saxophone, who moves effortlessly between free jazz, doom-metal electro-rock and hardcore punk.
https://www.sebastianrochford.com
https://moester.no
https://www.ruthgoller.com
Defiantly original duo Witch 'n' Monk combine Mauricio Velasierra's radically electrified Latin American flutes, with Heidi Heidelberg's jazz-punk guitar/bass and anarchic soprano vocals. The music travels seamlesly from structured arrangements to wild improvisations, using a myriad of control pedals and labyrinthine signal paths to orchestrate live. The essence of their collaboration is encapsulated in the name; dark/light, feminine/masculine, punk/Romantic. Creating contrast is fundamental to their work and thus they tread upon the edges of genres. Celebrated in jazz, contemporary classical and DIY music scenes they have played prestigious venues and festivals such as the Royal Festival Hall, Berlin, London and Umea Jazz Festivals and Paris' La Cigale. Their latest album was released on John Zorn's legendary Tzadik Records in 2020 to critical acclaim. It was named Contemporary Album of the Month by The Guardian and received the prestigious Preis der deutschen Schallplattenkritik.
Gomito is the pseudonym of Mario Campos Castellano, an interdisciplinary artist from the Canary Islands, working as a painter, musician, visual artist in Berlin since 2011. His visuals are a combination of reinvented dadaist surrealism with an uncanny emotional depth and dry humor. He is also part of the artist community Sameheads in Berlin.
FLUID FORM CLUB is grateful to be supported by Musikfonds.
supported by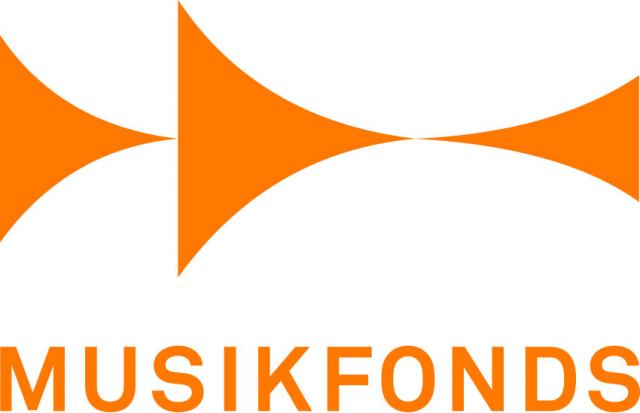 As part of the series FLUID FORM CLUB