Friday, 18 March, 2022 - 21:30
Inawhirl: Graewe/Kowal/dieb13 + Ido Bukelman
dieb13 - dieter kovačič
Georg Gräwe
Ido Bukelman
Sara Kowal


Ido Bukelman – akustische Gitarre & gestrichenes Banjo
> 3G / FFP2 masks mandatory <

> 3G / FFP2-Masken erforderlich <
+++ English below +++

Inawhirl: Sara Kowal – Harfe, dieb 13– Turntables, Georg Graewe– Klavier

Der Name dieses Trios ist bestens gewählt: Gelingt es Inawhirl doch vorzüglich, einen Wirbel musikalischer Ideen zu erschaffen, strudeln erfrischend Töne und Klangpartikel in dieser feinnervigen Free Music. Georg Graewe am Piano, Sara Kowal an der Harfe und dieb13 an den Turntables überzeugen auf ihrem Debütalbum mit flirrenden, feingesponnenen Kollektivimprovisationen.
"Ein bewundernswert sensibles und engvernetztes Ensemblespiel, das auch durch die unorthodoxe Wahl der Instrumente klangästhetisch viel zu bieten hat. Graewe imponiert am Flügel mit leuchtenden Notenketten, hin und her schwirrenden Tongirlanden, während Sara Kowal an der Harfe sich oft für einen lakonischen, auch perkussiven Gestus entscheidet, aber auch mit farblich subtilen Akkorden gefällt. Beeindruckend auch, wie »hautnah« die beiden Saiteninstrumente dialogisieren, die Notenlinien des Klaviers und der Harfe zu einem gemeinsamen, elastischen Dahinschlendern finden. Und dann noch dieb13, ein gefragter Turntable-Improvisator, der mit seinen mal flächig-grundierenden, dann wieder dezent noisigen Beiträgen diesem Trio zusätzliches Kolorit gibt. Vielleicht kann »Streugebilde« ein abstrakter musikalischer Impressionismus genannt werden – mit gewinnenden Merkmalen des Free und zeitgenössischer Kammermusik."
- Udo Andris, JAZZ PODIUM Oktober 2021 über das Debutalbum »Streugebilde«
Ido Bukelman ist ein israelischer (in Berlin lebender) Gitarrist, Multiinstrumentalist und Komponist-Improvisator, dessen Werk Elemente der modernen Musik, des Folk und des Free Jazz verbindet.Ido Bukelman spielte eine Vielzahl von Solokonzerten in verschiedenen internationalen Veranstaltungsorten. Bis heute hat er mehr als zehn Alben veröffentlicht.
http://www.idobukelmanmusic.com/
Über das Album "The Drought Bell" by Eyal Hareuveny, The freejazz blog:
"Dies ist das vierte Soloalbum des produktiven israelischen Gitarristen Ido Bukelman innerhalb von vier Jahren. Es zeigt sein dringendes Bedürfnis, seine Klangpalette der Gitarre weiter zu erforschen und zu erweitern, gelegentlich ergänzt durch spärliche Perkussionsklänge und Glocken. Diese unmittelbaren klanglichen Assoziationen werden als prägnante, poetische, haiku-ähnliche Stücke dargeboten."
Gefördert von der Senatsverwaltung für Kultur und Europa
Medienpartner: Digital in Berlin
Einlass: 20:30 Uhr
Beginn: 21:00 Uhr

Tickets (nur Abendkasse): 9 €
+++ English +++
Inawhirl
Sara Kowal – harp
dieb 13 – turntables
Georg Graewe – piano
Ido Bukelman – acoustic guitar & bowed banjo
"The name of this trio is well chosen: Inawhirl succeeds excellently in creating a vortex of musical ideas, refreshingly swirling tones and sound particles in this fine-nerved free music. Georg Graewe at the piano, Sara Kowal at the harp and dieb13 at the turntables convince on their debut album with shimmering, finely spun collective improvisations. An admirably sensitive and tightly interconnected ensemble playing, which also through the unorthodox choice of the instruments has much to offer in terms of sound aesthetics. Graewe impresses at the grand piano with luminous chains of notes, while Sara Kowal on the harp often opts for a laconic, even percussive gesture, but also pleases with colorfully subtle chords. Impressive also, how closely the two stringed instruments dialogue, the staves of the piano and the harp becoming a common, elastic find a common, elastic strolling. And then there's dieb13, a sought-after turntable improviser, who gives this trio additional color with his sometimes two-dimensional, then again discreetly noisy contributions. additional color to this trio. Perhaps "Streugebilde" could be called an abstract musical impressionism with winning characteristics of free and contemporary chamber music."
- Udo Andris, JAZZ PODIUM October 2021 about the debut album "Streugebilde
Ido Bukelman is an Israeli (based in Berlin) guitarist, multi instrumentalist and composer-improviser, whose work combines elements of modern music, folk, and free jazz.
Ido Bukelman played a large number of solo concerts in different international venues.
Until today he released more than ten albums.

About the album "The Drought Bell" by Eyal Hareuveny, The freejazz blog: "This is the fourth solo album of prolific Israeli guitarist Ido Bukelman in four years, marking his urgent need to keep exploring and expanding his sonic palette of the guitar, augmented occasionally with sparse percussion sounds and bells. These immediate sonic associations are delivered as concise, poetic, haiku-like pieces."
Supported by Senatsverwaltung für Kultur und Europa
Presented by Digital in Berlin

doors: 8.30 pm
concert starts: 9.00 pm
Tickets (Box office only): 9 €
supported by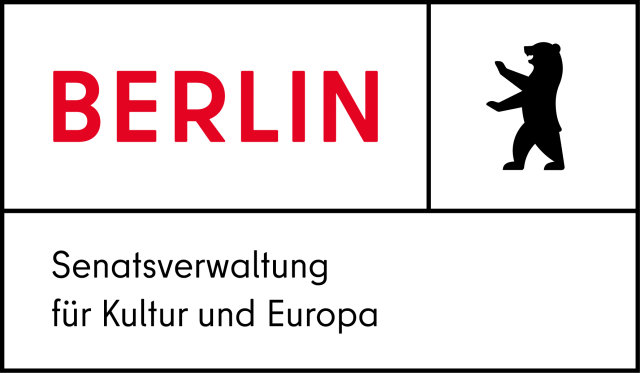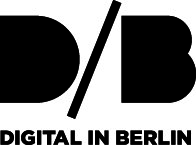 As part of the series biegungen im ausland