Wednesday, 06 September, 2023 - 20:00
Cho-Sokkyo Duo x Witch 'n' Monk
Kazuhisa Uchihashi
Witch 'n' Monk

Doors 20.00 Uhr | Concerts 21 Uhr | Presale € 10,- | Box Office € 15,-
Presale @eventbrite: eventbrite.de/e/fluid-form-club-4-tatsuya-yoshida-kazuhisa-uchihashi-x-witch-n-monk-tickets-605015416397
Der FLUID FORM CLUB präsentiert in einem Raum, der eine wachsende Community an neugierigen Köpfen zusammenbringt, leidenschaftlich-unvorhersehbare Musik, die sich jeder Klassifizierung bewusst entzieht.
The FLUID FORM CLUB presents passionately unpredictable music that escapes classification, in a space that brings together a growing community of curious minds.
Fluid Form Club #4:
Cho-Sokkyo Duo x Witch 'n' Monk
Cho-Sokkyo Duo Tatsuya Yoshida (Ruins) & Kazuhisa Uchihashi (Altered States)
Witch 'n' Monk - Radikal manipulierter Flöten-Sound, anarchischer Soprangesang, analoge Elektronik | Radically manipulated flutes, anarchic soprano vocals, analogue electronics
Website: fluidformclub.net
Instagram: instagram.com/fluidformclub
Facebook: facebook.com/fluidformclub
+++ scroll down for english +++
Tatsuya Yoshida ist ein weithin gefeiertes Genie des japanischen Undergrounds. Er steht im Mittelpunkt einer Reihe von Projekten, die von Klangkaskaden und wildem Schlagzeugspiel dominiert werden. Oft gibt es bei diesen Projekten elektronische Klangladschaften zu Erkundunden, die mit fesselnden, wie genialen Melodien gespickt sind. Als echter Held der kreativen Musikszene Japans tourt Tatsuya Yoshida derzeit mit seinem Duo Cho-Sokkyo durch Europa. Cho-Sokkyo ist eine Zusammenarbeit von Tatsuya Yoshida mit dem in Berlin lebenden Gitarristen und Daxophonspieler Kazuhisa Uchihashi.
magaibutsu.com
innocentrecord.com/kazuhisa-uchihashi
Als kühn-originelles Duo Witch 'n' Monk kombinieren Mauricio Velasierra sein radikal-elektizistisches Spiel auf Flöten lateinamerikanischer Provinienz und Heidi Heidelberg ihre Jazz-Punk-Gitarre/Bass und ihren anarchischem Soprangesang. Ihre Musik geht nahtlos von strukturierten Arrangements zu wilden Improvisationen über. Live nutzt das Duo dafür eine Vielzahl von Pedalen, Controlern und ein Labyrinth an Signalwegen. Die Essenz der Zusammenarbeit von Mauricio Velasierra und Heidi Heidelberg ist im Bandnamen Witch 'n' Monk eingeschrieben: Dunkel/hell, weiblich/männlich, punkig/romantisch. Das Erschaffen von Kontrasten ist Grundlage und Ausgangspunk für die Arbeit der Beiden. Von dort aus bewegen sie sich an den Rändern verschiedener Genres. Gefeiert in der Jazz-, zeitgenössischen Klassik- und DIY-Szene, spielten sie in renommierten Konzertsälen und auf Festivals wie der Royal Festival Hall, den Jazzfestivals in Berlin, London und Umea sowie im Pariser La Cigale. Ihr letztes Album wurde 2020 auf John Zorns legendärem Label Tzadik Records veröffentlicht und von der Kritik hoch gelobt. Es wurde von The Guardian zum Contemporary Album of the Month gekürt und erhielt den renommierten Preis der deutschen Schallplattenkritik.
+++ english +++
A widely celebrated genius of the Japanese underground Tatsuya Yoshida is at the centre of a number of projects that overflow with cascades of sounds and indomitable drums. There are often touches of electronic explorations with explosive melodies that are both compelling and ingenious. A true hero of the japanese creative music scene Tatsuya Yoshida is currently touring Europe with his duo Cho-Sokkyo – a collaboration with Berlin-based guitarist and daxophonist Kazuhisa Uchihashi.
magaibutsu.com
innocentrecord.com/kazuhisa-uchihashi
Defiantly original duo Witch 'n' Monk combine Mauricio Velasierra's radically electrified Latin American flutes, with Heidi Heidelberg's jazz-punk guitar/bass and anarchic soprano vocals. The music travels seamlesly from structured arrangements to wild improvisations, using a myriad of control pedals and labyrinthine signal paths to orchestrate live. The essence of their collaboration is encapsulated in the name; dark/light, feminine/masculine, punk/Romantic. Creating contrast is fundamental to their work and thus they tread upon the edges of genres. Celebrated in jazz, contemporary classical and DIY music scenes they have played prestigious venues and festivals such as the Royal Festival Hall, Berlin, London and Umea Jazz Festivals and Paris' La Cigale. Their latest album was released on John Zorn's legendary Tzadik Records in 2020 to critical acclaim. It was named Contemporary Album of the Month by The Guardian and received the prestigious Preis der deutschen Schallplattenkritik.
FLUID FORM CLUB is grateful to be supported by Musikfonds.
The concert takes place as part of the Month of Contemporary Music Berlin (Monat der zeitgenössischen Musik).
supported by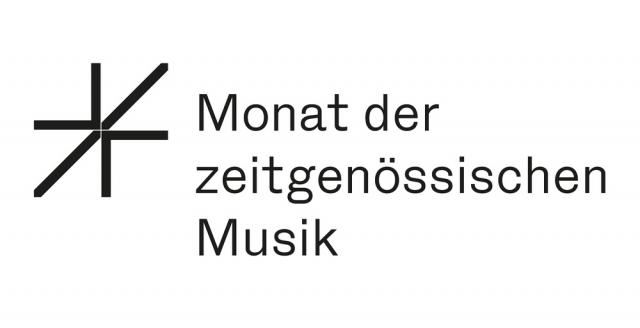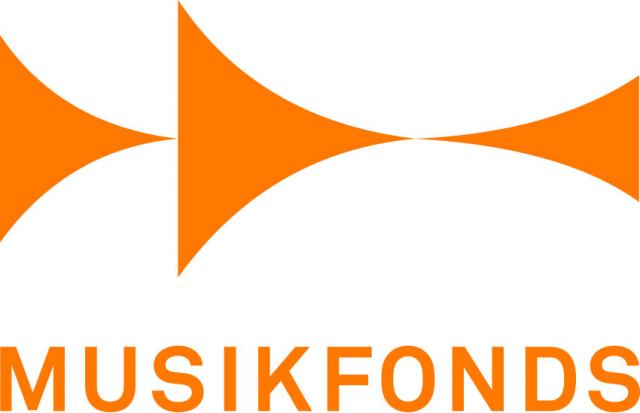 As part of the series FLUID FORM CLUB