Sunday, 28 November, 2021 - 19:00
Taking Things Apart / Sunday
Taking Things Apart is a three day micro-festival around sonic practices and scores
Limited Seating Available. Ticket Reservation: Here
Corona Update : due to the changes by the Senat. ausland is open under 2G regulations (recovered or vaccinated). Inside there will be masks worn.
Accessibility : We are pleased to provide Audio Description Services for the three evenings, provided by Anja Flessa and Gravity Access Services. For questions or information regarding the AD services, please contact: takingthingsapart2021@gmail.com
Phone # : 030 - 4477008 (if there is no answer, please leave a message with your phone #)
*****
On Sunday, November 28th, there will be two evening performances by:
Desmonte
Pedro Oliveira featuring Fernanda Lira
2021
"DESMONTE (To Become Undone)" explores the afterlives of colonialism and the violence of borders. The starting point of the piece is a study of the so-called "dialect recognition software" used by the German Federal Office for Migration and Refugees (BAMF) since 2017 as part of asylum procedures in the case of undocumented migrants. Using spectral techniques similar to those found in the software design, the performance misappropriates these strategies and makes them out of place, in order to uproot voice from body and consequently language from origin.
"DESMONTE (To Become Undone)" features the voice of Fernanda Lira (Crypta), and was produced with the support from the Akademie der Künste Berlin, with funding from the Federal Government Commissioner for Culture and the Media as part of NEUSTART Kultur.
*****
Hilà Lahav & Catalina Fernandez
Let's Play
"Every sound we make is a bit of autobiography. It has a totally private interior yet its trajectory is public. A piece of inside projected to the outside. The censorship of such projections is a task of patriarchal culture that divides humanity into two species"
Sounds can arrange into solid structures, yet they seem soft and tame enough to be sculpted into landscapes or molded into memories, kneaded like lullabies (homes), into stout statements, emotional waves or solid yet evasive things with feathers.
While words (are they sounds with more edge to them?) seem to employ more definition and resistance, they, too, morph and elude and transform in the process of translation (in the work of transmission).
What if we could make them work? How about we let them work – take on the labor of constructing and reclaiming promises made in the past – turn inspiration and motivation into action, build a world out of travelling waves, take us by the hand into a world made of reverberating landscapes? We send them to one another. The processing machine is transparent. We can all read this mind.
What if we eavesdropped on our future community? What if we stepped in? let's say we'd do it one on one. Let's imagine everyone's there. Location: Utopia. Imagine lights and a furry radio booth. What if we talked about it, with all of our words, sharing our mother tongues, our secondary languages, the ones we're learning, those we use to speak with the system, the bank, those we only still sing in. Say we make them work, say we're already in this parallel world we've built. we turn the fader slowly up (we open the door) like an invitation to come in (or out). Let's play.
Catalina Fernandez is a light designer and a sound artist. Hilà Lahav is an instrumentalist and a writer. Let's Play (working title) was the subject of the first email that got this piece rolling. This work is their first piece in duo. They work with sound archives, recordings, electronics, texts, instruments (both real and made up) and (re)imagination.
COVID REGULATIONS
Due to the increasing numbers of Covid, this festival has to take place under 2G restrictions (recovering or vaccinated).Please bring a QR-Code confirmation of either of these to show at the door.
CONTACT FORMS
When you buy a ticket at our door you will be required to leave your contact info; the info is kept at ausland for 4 weeks.
ACCESSIBILITY
For Taking Things Apart we are pleased to offer Audio Description for these events provided by Anja Flessa and Gravity Access Services. For registration and further information, please contact takingthingsapart2021@gmail.com
However, ausland is not easily accessible for people with walking difficulties. Please contact us if you need assistance to attend an event so that we can find an individual solution and provide someone to support you. Personal assistants enter for free.
*****
Closest accessible stops:
U Eberswalder Str. - 725 m
S + U Schönhauser Allee - 735 m
Tram Stargarder Str. - 240 m
*****
This Festival has been made possible with the kind support of the Cultural Capital of Berlin (HKF).
Audiodeskription von Gravity Access Services Berlin: www.jesscurtisgravity.org/access. Supported by DIEHL+RITTER/TANZPAKT RECONNECT, which is funded by the German Federal Government Commissioner for Culture and the Media as part of the NEUSTART KULTUR initiative.
supported by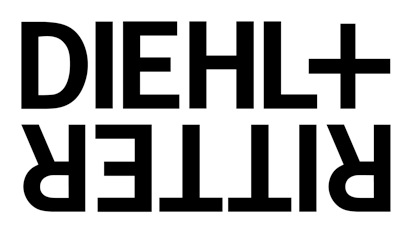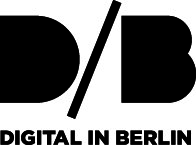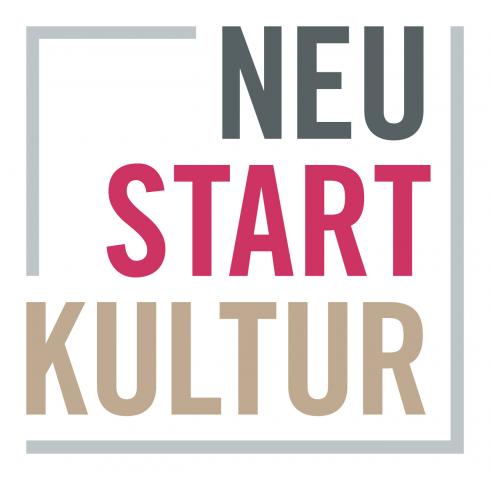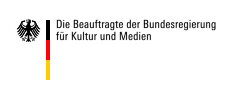 As part of the festival Taking Things Apart