Thursday, 16 September, 2021 - 18:00
pop im ausland 2021
pop im ausland is a 3 day long mini festival at ausland which explores various approaches to pop music. Out- and indoors - from experimental to danceable, radical or soft, always special!
Pop has always carried the wonderful potential of a trojan horse: radical ideas and subtle changes carried by a beat, a catchy melody or an attractive imagery withhold a power of their own: a means rather than a disguise – the art of playing with and within the genre and molding it anew.
PIA - Pop In ausland, as in previous years, wishes to serve as a constant reminder – a melodic drone – of this alternative; a wider, more inclusive, better informed city in the making. Genre is not a given or a formality: It is a statement, a stance, an evolving form that is individual, committed yet never self-explanatory. It is the voices of this cutting-edge, inspiring brim that would take over ausland's space and yard this coming September, live and streamed, indoors and outdoors, reaching out to the neighboorhood and the stars.
Find us on Facebook and Instagram for updates.

// LINE-UP //

September 16
20:00 Cynthia-ël Hasbani & fanfin
21:30 Pose Dia
22:00 Mo Chan (Team Pommes)
19:00 Oyèmi Noize
19:45 Kara Delik
20:30 Gym Tonic
21:30 double u cc
00:00 DJ T**lin (queeriental)
19:00 Enana
20:30 Evvol
22:00 DJ Ipek

PRE-SALE TICKETS
There is a limited amount of presale, print-at-home tickets available. As restrictions and our own hygiene concept limit the number of visitors, we only sell day tickets, no festival passes. The presale ticket will be valid for both concerts and DJ sets.
ABENDKASSE/ BOX OFFICE
We also offer tickets at ausland, both for concerts and DJ sets/ parties. Capacity is limited due to Covid-related restrictions as well as our hygiene concept.

COVID-TESTING/ VACCINATION
For our indoor events we require you to bring proof of vaccination or recovery or testing (less than 24 hours old). For indoor events visitors are required to wear a mask. Our air condition will be running through the events.
CONTACT FORMS
If you buy a ticket at our door you will be required to leave your contact info; the info is kept at ausland for 4 weeks.
ACCESSIBILITY
Unfortunately, ausland is not easily accessible for people with walking difficulties. Please contact us if you need assistance to attend an event so that we can find an individual solution and provide someone to support you. Personal assistants get a day ticket for free. We have moved all concerts on Friday and Saturday to the courtyard. It is more accessible (no stairs but an uneven ground that we light in the evening), chairs and cushions are provided and an accessible WC wide enough for wheelchairs is placed in the yard.
Closest accessible stops:
U Eberswalder Str. - 725 m
S + U Schönhauser Allee - 735 m
Tram Stargarder Str. - 240 m
supported by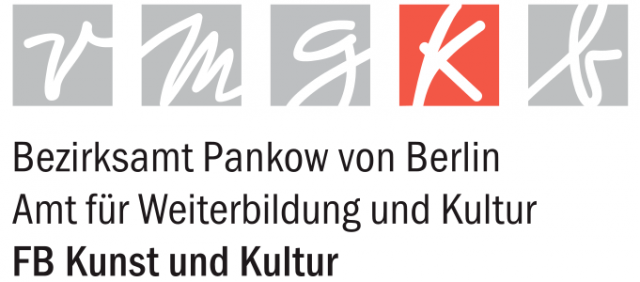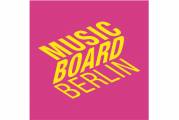 As part of the festival PIA - pop im ausland