Sunday, 21 November, 2021 - 16:00
poetry\\sound: Michael Donhauser + Jasmine Guffond
Location: studio im HOCHHAUS

poetry\\\sound #17
Zeitgenössische Lyrik und Elektronische Musik am Sonntagnachmittag
Lesung:
Michael Donhauser
www.lyrikline.org

Konzert:
Jasmine Guffond
www.soundcloud.com


Veranstaltungsort: studio im HOCHHAUS
Zingster Straße 25, 13051 Berlin
Beginn | starts 16:00 Uhr
Eintritt: 5 EUR / 3 EUR
@facebook
+++ Covid-19 +++
Bitte mitbringen:
1. Eine FFP2-Maske
2. Einen Nachweis über eine vollständige Impfung oder die Genesung von der Krankheit
Please bring:
1. an FFP2-mask
2. A proof/document regarding a complete vaccination or recovery from covid-19
Danke / Thanks!
Michael Donhauser (*1956 in Vaduz) lebt in Vaduz und Wien. Seit 1986 Veröffentlichung von Gedichten, Erzählungen, einem Roman und essayistischen Arbeiten zur Poetik in Werken der Literatur und Kunst. Vereinzelt Übersetzungen aus dem Französischen (Arthur Rimbaud, Francis Ponge). Zuletzt erschienen von ihm: "Variationen in Prosa" (Matthes & Seitz 2013), "Waldwand. Eine Paraphrase" (Matthes & Seitz 2016), "Schönste Lieder. Einsame Fuge" (Edition Böttger 2019) sowie "Venedig : Oktober. Halbe Sonette" (Edition Böttger 2021).
Jasmine Guffond (*1972 in Sydney) lebt als Klangkünstlerin und Komponistin überwiegend in Berlin. Ihre Musik ist beeinflußt von experimenteller Elektronik, Drone, Techno und Avant-Garde. 2015 schloss sie das Masterprogramm Sound Studies an der Universität der Künste Berlin ab. Vielfach reflektiert sie in ihren elektronischen Klangstücken Überwachungstechnologien, sonifiziert dafür etwa Gesichtserkennungsalgorithmen, Daten globaler Netzwerke oder Internet-Tracking-Cookies. Ihr jüngstes Album "Microphone Permission" erschien 2020 bei Editions Mego.
Immer sonntagnachmittags bringt dieReihe poetry\\\sound zeitgenössische Lyrik und Elektronische Musik in der Neu-Hohenschönhausener Galerie studio im HOCHHAUS zusammen.
In jeder Ausgabe hören wir zuerst den*die Autor*in aus seinen*ihren Gedichten lesen, nach einer kleinen Pause folgt das solo-Konzert des*der eingeladenen Musikers*in. Wort und Klang stehen für sich und gehen zugleich eine subtile Verbindung im kompakten Verlauf des Programms ein.
Zuvor und im Anschluss können die Gäste die wechselnden Ausstellungen in der Galerie ansehen, die benachbarte Gaststätte Barnim-Quell lädt zum Einkehren ein.
The series poetry\\\sound juxtaposes contemporary poetry and electronic music in the gallery studio im HOCHHAUS, located in the neighbourhood of Neu-Hohenschönhausen.
Within each edition, we're first hearing the authors read from their poems, followed after a short break by the invited musician's solo concert. Word and sound stand for themselves, subtly coalescing at the same time inside the compact setting of the programme.
Furthermore, guests can view the gallery's alternating exhibitions and stop by at the nearby tavern Barnim-Quell.
poetry\\\sound ist eine Veranstaltungsreihe des Kulturamts Lichtenberg / studio im HOCHHAUS in Kopperation mit dem ausland.
Medienpartner: Digital in Berlin
Programmgestaltung: Tobias Herold (Lyrik im ausland)
supported by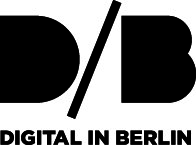 As part of the series Lyrik im ausland