Sunday, 07 November, 2021 - 16:00
poetry\\\sound: Tone Avenstroup + Eric Wong
Location: studio im HOCHHAUS

poetry\\\sound #16
Zeitgenössische Lyrik und Elektronische Musik am Sonntagnachmittag
Lesung:
Tone Avenstroup
www.lyrikline.org

Konzert:
Eric Wong
www.soundcloud.com
- aus organisatorischen Gründen musste leider Caca Savics Lesung kurzfristig entfallen, Tone Avenstroup liest dafür im ersten Programmteil vor Eric Wongs Konzert -

Veranstaltungsort: studio im HOCHHAUS
Zingster Straße 25, 13051 Berlin
Beginn | starts 16:00 Uhr
Eintritt: 5 EUR / 3 EUR
@facebook
+++ Covid-19 +++
Bitte mitbringen:
1. Eine FFP2-Maske
2. Einen Nachweis über eine vollständige Impfung oder die Genesung von der Krankheit oder über einen negativen Corona-Test (nicht älter als 24h)
Please bring:
1. an FFP2-mask
2. A proof/document regarding a complete vaccination or recovery from covid-19 or a negative test (not older than 24 hours
Danke / Thanks!
Immer sonntagnachmittags bringt dieReihe poetry\\\sound zeitgenössische Lyrik und Elektronische Musik in der Neu-Hohenschönhausener Galerie studio im HOCHHAUS zusammen.
In jeder Ausgabe hören wir zuerst den*die Autor*in aus seinen*ihren Gedichten lesen, nach einer kleinen Pause folgt das solo-Konzert des*der eingeladenen Musikers*in. Wort und Klang stehen für sich und gehen zugleich eine subtile Verbindung im kompakten Verlauf des Programms ein.
Zuvor und im Anschluss können die Gäste die wechselnden Ausstellungen in der Galerie ansehen, die benachbarte Gaststätte Barnim-Quell lädt zum Einkehren ein.
The series poetry\\\sound juxtaposes contemporary poetry and electronic music in the gallery studio im HOCHHAUS, located in the neighbourhood of Neu-Hohenschönhausen.
Within each edition, we're first hearing the authors read from their poems, followed after a short break by the invited musician's solo concert. Word and sound stand for themselves, subtly coalescing at the same time inside the compact setting of the programme.
Furthermore, guests can view the gallery's alternating exhibitions and stop by at the nearby tavern Barnim-Quell.
poetry\\\sound ist eine Veranstaltungsreihe des Kulturamts Lichtenberg / studio im HOCHHAUS in Kopperation mit dem ausland.
Medienpartner: Digital in Berlin
Programmgestaltung: Tobias Herold (Lyrik im ausland)
supported by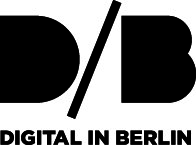 As part of the series Lyrik im ausland