Sunday, 19 February, 2023 - 21:30
Ermke/Kerbaj/Tuerlinckx + Metal Illusion
Andrea Ermke
Mazen Kerbaj
Els Vandeweyer
Rieko Okuda

Metal Illusion
Els Vandeweyer – vibraphone, percussion, visuals
Rieko Okuda – piano, electronics, visuals
vimeo.com/377028362 | riekookuda.com | elsvandeweyer.com 
Ermke/Kerbaj/Tuerlinckx Trio Premiere
Andrea Ermke – mini discs, field recordings, samples
Mazen Kerbaj – trumpet, objects, crackle synth
Anaïs Tuerlinckx – inside-Piano, objects
anaistuerlinckx.com | mazenkerbaj.com
+++ scroll down for english +++
Metal Illusion ist das Duo-Projekt der Vibraphonistin und bildenden Künstlerin Els Vandeweyer und der Pianistin und Klangkünstlerin Rieko Okuda. Seit 2016 treten sie in kleinen Clubs in Berlin auf und kombinieren Objekte und Klänge mit körperlicher Bewegung.
Metal Illusion bezieht Installationen, Puppen, Kostüme, eine 25 Meter lange Textil-Collage-Partitur, Licht und Filmfragmente in ihren Performances mit ein. Sie erschaffen eine Welt, in der Drachen regieren, ein Reich, in dem Metalltrümmer zum Leben erwachen oder eine Unterwelt, in der Fische ihren Spaß haben. Jede Aufführung kreiert eine neue Geschichte, inspiriert durch den Raum und die neuen Techniken, die sie erforschen. Die Musik ist das Ergebnis von Bewegung. Das Licht schafft Illusionen.
Andrea Ermke und Anaïs Tuerlinckx treten seit 2012 regelmäßig als Duo in Erscheinung. Gemeinsam mit Mazen Kerbaj konnte man Andrea Ermke bisher unter anderem im Rahmen von Auftritten des stets die Besetzung wechselnden Improvisationsprojekts HAL WAS EH? hören. Sowohl Anaïs Tuerlinckx wie auch Mazen Kerbaj neigen zu einer eher körperlichen und ausladenden Spielweise, ihre Auftritte zeichnen sich durch Noise und harsche Sounds aus, suchen bisweilen aber auch die eher elegisch-luftigen und weiten Räume. Andrea Ermke schafft mit ihrem Spiel gerne Klanglandschaften, die sich in die Sounds ihrer Mitmusiker*innen einfügen. Eben so gerne erforscht sie die Musikalität von Noise. Die Verwendung von zufällig gefundenen Objekten war und ist ein zentraler Ausgangspunkt für die musikalischen Ansätze aller drei. Ausschließlich Vorzeichen also, die eine spannende Premiere des Trios versprechen.
Gefördert von der Senatsverwaltung für Kultur und Europa
Medienpartner: Digital in Berlin
Einlass: 20:30 Uhr


Konzertbeginn: 21:00 Uhr

Tickets (nur Abendkasse): 9 €
+++ english +++
Metal Illusion is the duo project of vibraphonist and visual artist Els Vandeweyer and the pianist and sound artist Rieko Okuda. Since 2016 they have been performing in small clubs in Berlin, combining objects and sounds with physical movement.
Metal Illusion incorporates installations, dolls, costumes, a 25-meter textile collage score, light and film fragments. They create a world where dragons rule, a realm where metal debris comes to life or an underworld where fish have their fun. Each performance creates a new story, inspired by the space and the new techniques they investigate. The music is the result of movement. The light creates illusions.
Andrea Ermke and Anaïs Tuerlinckx playing regularly as a duo since 2012. Mazen Kerbaj and Andrea Ermke could be heard playing together so far e.g. within performances of HAL WAS EH?, a improvisation project which always changes its line-up. Both Anaïs Tuerlinckx' and Mazen Kerbajs performances are characterized by a decidedly harsh and noisy but at the same time elegiac, breezy and spacious sound. Andrea Ermke likes to create soundscapes that blend in with the sounds of her fellow musicians* as much as she likes to find musicality in Noise. The use of found objects is and ever was a central starting point for the musical approaches of the three of them. Alltogether this promises to be an exciting premiere of the trio.
Supported by Senatsverwaltung für Kultur und Europa
Presented by Digital in Berlin
Doors: 8.30 pm


Concert: 9:00 pm

Tickets (at the door only): 9 €
supported by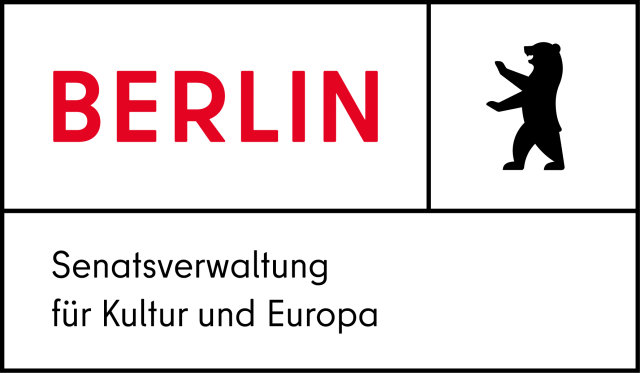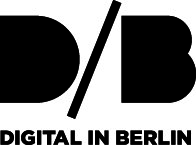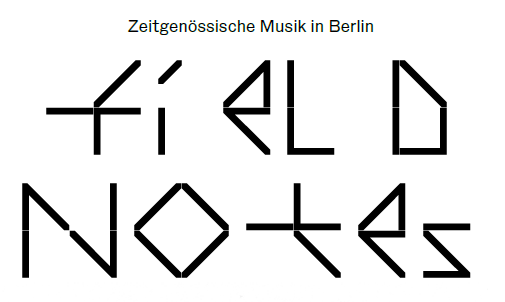 As part of the series biegungen im ausland