Friday, 17 June, 2022 - 20:30
Beins/A.Davies // Yan Jun // Beins/Gordoa/Portugal
Mariá Portugal
Angharad Davies
Burkhard Beins
Yan Jun
Emilio Gordoa

Burkhard Beins & Angharad Davies
Yan Jun – solo performance
Mariá Portugal EROSÃO Percussion Trio
+++ English below +++
Burkhard Beins & Angharad Davis

Burkhard Beins – Perkussion

Angharad Davies – Violine
Angharad Davies und Burkhard Beins haben in den vergangenen 20 Jahren immer wieder in unterschiedlichen Projekten und Konstellationen zusammen gearbeitet. Das Luxemburgische Label Ni Vu ni Connu bringt sie nun erstmals als Duo für eine gemeinsame LP-Produktion zusammen. In diesem Rahmen findet auch der heutige Auftritt des Duos statt.

Yan Jun – solo performance
Yan Jun ist Musiker und Dichter; er lebt in Peking. Er arbeitet mit experimenteller und improvisierter Musik. Er verwendet Geräusche, Fieldrecordings, Körper und Konzepte als Materialien.
 Manchmal geht er zum Publikum nach Hause und spielt mit einer Plastiktüte.
"i wish i was a piece of field recording."
Mariá Portugal EROSÃO Percussion Trio
Burkhard Beins – Perkussion

Emilio Gordoa – Vibraphon
, Perkussion
Mariá Portugal – Schlagzeug, Perkussion
Nach 20 Jahren intensiver Arbeit als Schlagzeugerin, Sängerin, Produzentin und Komponistin in der Stadt São Paulo veröffentlicht die in Duisburg lebende Brasilianerin Mariá Portugal (Quartabê, Arrigo Barnabé, Elza Soares) im November 2021 ihr neues Album EROSÃO.
 EROSÃO besteht aus drei Ebenen: Songmaterial, akustische Improvisation und elektronische Manipulation. In jeder Schicht gibt es sowohl die Erinnerung als auch das Vergessen des Vorangegangenen, wie ein Stein, der aus sich überlappenden Schichten aufgebaut ist, die sich auch durch mechanische und chemische Prozesse gegenseitig verändern.
Bei den biegungen im ausland stellt sie das Projekt mit Burkhard Beins und Emilio Gordoa als Percussion Trio vor.
Weitere Informationen zu EROSÃO: https://www.mariaportugal.com/erosao
In Kooperation mit exploratorium berlin und Ni Vu Ni Connu
16. Juni: imp[or]trait #6: echtzeitmusik and its international connectivity (Gespräch in Englisch)
Gäste: Burkhard Beins, Angharad Davies, Yan Jun, Mariá Portugal | Moderation: Mathias Maschat
exploratorium-berlin.de/veranstaltung/importrait6-gespraech-echtzeitmusik-international-connectivity/
Gefördert von der Berliner Senatsverwaltung für Kultur und Europa

Medienpartner: Digital in Berlin
Einlass: 20:30 Uhr


Konzertbeginn: 21:00 Uhr

Tickets (nur Abendkasse): 9 €
+++ English +++
Burkhard Beins & Angharad Davis

Burkhard Beins – percussion

Angharad Davies – violin
Angharad Davies and Burkhard Beins repeatedly worked together over the course of the past two decades in various projects and constellations. The Luxemburg label Ni Vu Ni Connu initially brings them together now as a duo for the recording of a mutual vinyl release. Todays concert will be also happening within the context of this production.
Yan Jun – solo performance
Yan Jun is a musician and poet based in Beijing.
 He works on experimental music and improvised music. He uses noise, field recording, body and concept as materials.
 Sometimes he goes to the audience's home to play with a plastic bag.

"i wish i was a piece of field recording."
Mariá Portugal EROSÃO Percussion Trio 

Burkhard Beins – perc
ussion
Emilio Gordoa – vib
raphone, percussion
Mariá Portugal – drums, percussion
After 20 years working intensively as a drummer, singer, producer and composer in the city of São Paulo, the Brazilian based in Duisburg Mariá Portugal (Quartabê, Arrigo Barnabé, Elza Soares) released her new album EROSÃO in November 2021.
 EROSÃO has three layers: song material, acoustic improvisation and electronic manipulation. In each layer exist both the reminiscence and the oblivion of the precedent, like a stone that is built up of overlapping layers that also modify each other through mechanical and chemical processes. At biegungen im ausland she presents this project with Burkhard Beins and Emilio Gordoa as a percussion Trio.
Further Info about EROSÃO:
https://www.mariaportugal.com/erosao
In cooperation with exploratorium berlin and Ni Vu Ni Connu
June 16: imp[or]trait #6: echtzeitmusik and its international connectivity (Talk in English)
Guests: Burkhard Beins, Angharad Davies, Yan Jun, Mariá Portugal | Moderation: Mathias Maschat
exploratorium-berlin.de/veranstaltung/importrait6-gespraech-echtzeitmusik-international-connectivity/
Supported by the Berliner Senatsverwaltung für Kultur und Europa

Presented by Digital in Berlin
doors: 8.30 pm
concert starts: 9.00 pm
Tickets (box office only): 9 €
supported by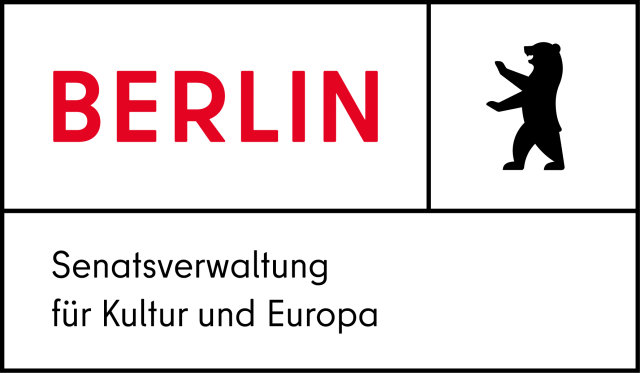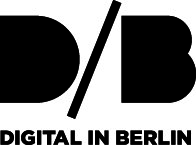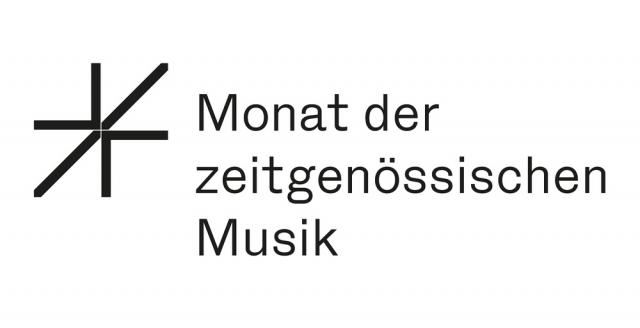 As part of the series biegungen im ausland