Friday, 09 June, 2023 - 20:30
Baars/Elgart/Kneer // tangent + mek
Tangent+Mek
Anouck Genthon – violin
Anna Kaisa Meklin – gamba
Marina Tantanozi – flute
https://anouckgenthon.com/tangent-mek/
Baars/Kneer/Elgart
Ab Baars – tenor saxophone, clarinet, shakuhachi
Meinrad Kneer – double bass
Bill Elgart – drums
https://baars-kneer-elgart.eu
+++ scroll down for english +++
Tangent+Mek
Tangens, Substantiv
*gerade Linie oder Ebene, die eine Kurve oder gekrümmte Fläche in einem Punkt berührt, aber nicht durch sie hindurchgeht, wenn sie verlängert wird.
*völlig andere Gedanken- oder Handlungslinie
Die Musik des Trios schafft einen klanglichen Raum mit offenem Ende. Dicht oder gebrochen sind die Klangflächen und -strukturen kontinuierlich, oszillieren zwischen Geräusch und Drone, zitieren Spuren von Volksmusiken, die eher ferne Assoziationen bleiben. Drei bekannte akustische Instrumente erklingen in klanglichen Proportionen, die weit von dem entfernt sind, was man erwarten würde. Da jede Musikerin ein reiches Spektrum an klanglicher Differenzierung in das Trio einbringt, ergeben sich reichlich Kombinationsmöglichkeiten. Behutsam aber sicher führen die drei den Zuhörer in das Innere ihrer Klanglandschaften. Die Musik umfasst geformte kammermusikalische Strukturen – und Stille ist immer eine Option.
Baars/Kneer/Elgart
Das Trio Baars/Kneer/Elgart besteht in dieser Form seit 2010. Es entstand bei einer Festivalbegegnung im Amsterdamer Bimhuis des damals in Amsterdam lebenden Duos Baars/Kneer mit dem in Ulm lebenden Schlagzeuger Bill Elgart; das Duo wurde wie selbstverständlich zum Trio. Seither touren sie regelmäßig durch europäischen Clubs und gastierten bei diversen Festivals, beispielsweise den Konfrontationen in Nickelsdorf oder dem Kaleidophon in Ulrichsberg.
Drei Tonträger des Trios erschienen auf den Labels Evil Rabbit Records und Jazzwerkstatt und sorgten international für Furore.
Gefördert von der Senatsverwaltung für Kultur und Europa
Medienpartner: Digital in Berlin
Einlass: 20:30 Uhr
Konzertbeginn: 21:00 Uhr
Tickets (nur Abendkasse): 10€
+++ english +++
Tangent+Mek
tangent, noun
*straight line or plane that touches a curve or curved surface at a point, but if extended does not cross it at that point.
*completely different line of thought or action
The music of the trio is an open-ended sonic space. Dense or broken, the sound surfaces and structures are continuous, oscillating between noise, drone and traces of folk music material, that remain rather distant associations. Three well-known acoustic instruments heard in tonal proportions far removed from what one would expect. Since each musician brings in a rich spectrum of tonal differentiation, there are many possible combinations. Gently but surely the three lead the listener into the interior of the sounds. Their music includes shaped chamber-musical structures, and silence is always an option.
Baars/Kneer/Elgart
The Baars/Kneer/Elgart trio exists in this form since 2010, formed during a festival encounter in Amsterdam's Bimhuis of the back then Amsterdam-based Baars/Kneer duo with Ulm based drummer Bill Elgart; the duo became a trio as a matter of course. Since then it has toured regularly in European clubs and appeared at festivals such as the Nickelsdorfer Konfrontationen and the Ulrichsberger Kaleidophon.
In the meantime, 3 recordings have been released on the labels Evil Rabbit Records and Jazzwerkstatt, which caused a sensation internationally.
Supported by Senatsverwaltung für Kultur und Europa
Presented by Digital in Berlin
Doors: 8.30 pm
Concert: 9.00 pm
Tickets (at the door only): 10€

supported by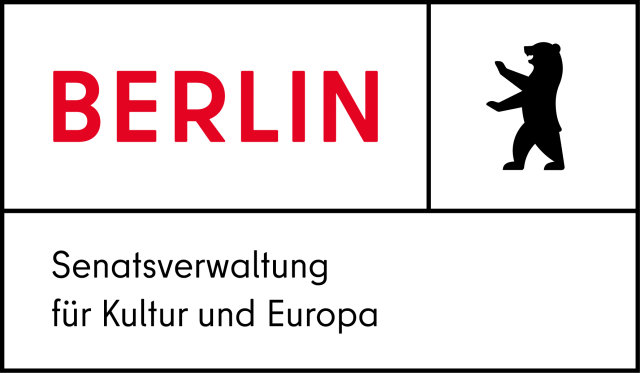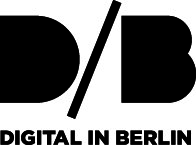 As part of the series biegungen im ausland